Na Leo Hawaiian Holidays Concert
When:
December 21, 2019 @ 4:00 pm – 5:30 pm
2019-12-21T16:00:00-08:00
2019-12-21T17:30:00-08:00
Where:
Japanese Cultural and Community Center of Northern California
1840 Sutter Street
San Francisco
CA 94115

Cost:
Concert Only: $50 Center Members / $65 General
Contact:
The Center
(415) 567-5505

Na Leo Pilimehana (Na Leo) is returning to the Japanese Cultural and Community Center of Northern Califorinia (JCCCNC/the Center) where they performed to a sold-out crowd in 2014 and 2016.  For this benefit Hawaiian Holidays Concert,  Na Leo will perform holiday classics, some of  their popular hits and songs from their new album "Beautiful Day," on Saturday, December 21, 2019.  Concert only and a VIP ticket package is available (see below).  Proceeds from this event will support the Center.
NA LEO PILIMEHANA, which in Hawaiian means "the voices blending together in warmth," is the biggest selling Hawaiian female music group in the World.  Na Leo consists of three childhood friends, Nalani Jenkins, Lehua Kalima and Angela Morales.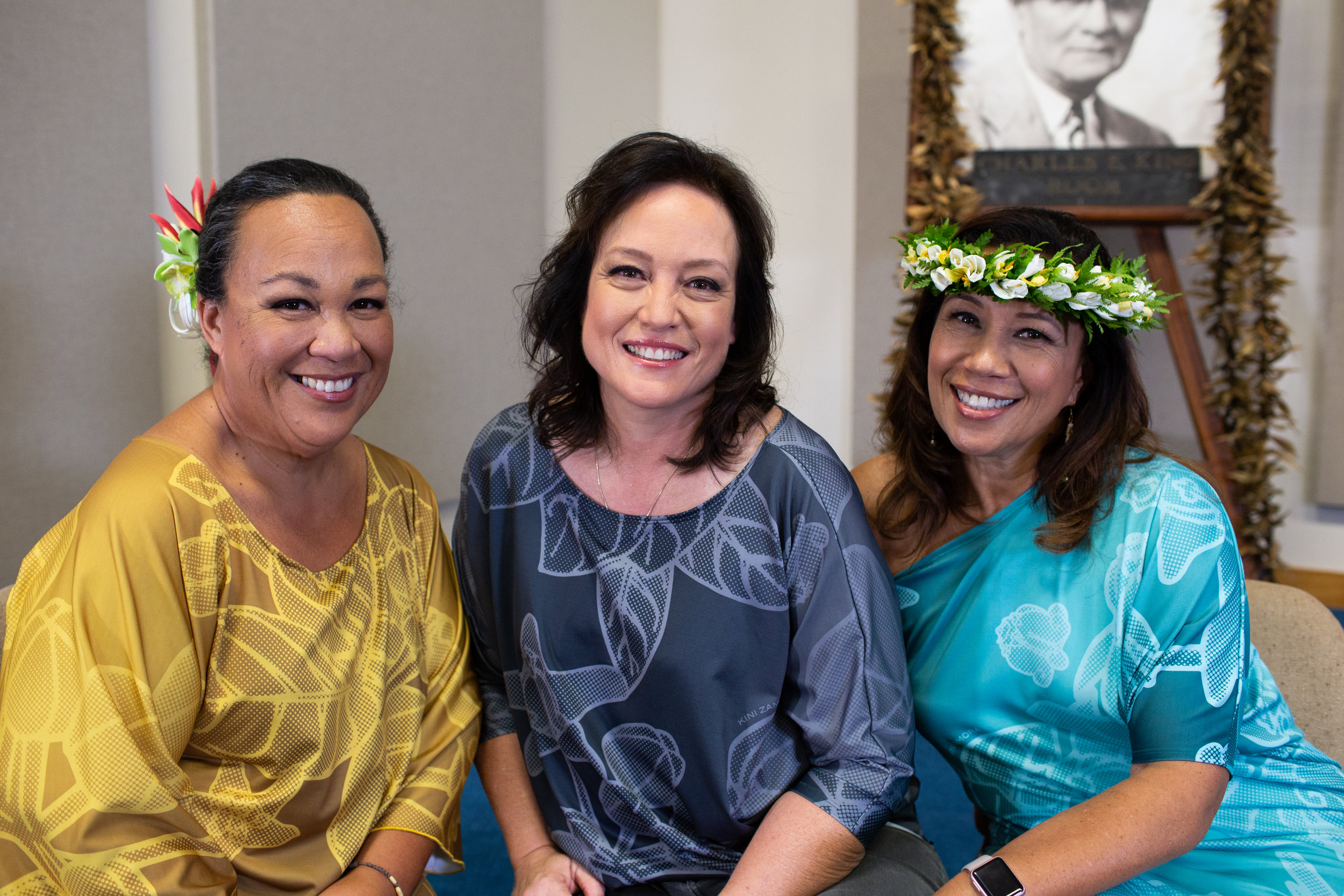 With over 20 #1 hits, 2 national top 25 songs, over 24 CDs and worldwide distribution, Na Leo continues to write, record, and perform for its fans, including several recent tours in Japan, California, and throughout Hawaii. Na Leo is the most recognized music group from the islands with styles ranging from Hawaiian contemporary to pop ballads.
Over the course of their career, the Hawaii Academy of Recording Arts has recognized Na Leo with 23 Na Hoku Hanohano Awards (Hawaii's equivalent to the Grammy), including Song of the Year four times, with their hits: "Saving Forever," "Flying With Angels," "Rest Of Your Life," and their international hit, "I Miss You Hawaii." as well  Album of the Year and Group of the Year.  Earlier this year, Na Leo won Contemporary Album of the Year for Beautiful Day.
Spend this holiday season with Na Leo and invite your friends and family to share the warm sounds of aloha.
Beautiful Day, Na Leo's recently launched CD, and a new holiday collection CD will be sold at the concert.
TICKETS:  click here
$110 VIP PACKAGE / $95 JCCCNC Members*
(includes preferred concert seating and VIP reception)
$65 General Admission / $50 JCCCNC Members*
(concert only)
*JCCCNC Members – please call (415) 567-5505 for discount code.
VIP RECEPTION (6:00-7:30 p.m.) featuring a private Meet and Greet with Na Leo, beer/wine and pupus by Les Tomita of Da Kitchen in Maui
The Center is grateful that Chef Les Tomita, owner of Da Kitchen in Maui, will once again donate his culinary talent and onolicious pupus for our VIP reception. He and his team hosted the receptions in 2014 and 2016 and we are honored to welcome him back. You will be in for a treat as Chef Tomita will bring flavors that will bring you back to your youth and wow you with genuine, yet innovative, local cuisine from Hawai'i.
About Da Kitchen
Founded by Chef Les Tomita, Da Kitchen exemplifies the melting pot of cultures of Hawai'i in its approach to cuisine. Tomita, a Sansei, combined the foods he grew up with at home, to all the flavors he shared growing up in Hawai'i. The immigrants that came to work in the plantations, brought their simple, inexpensive, but flavor packed lunches to work and soon were sharing them with one-another creating the plate lunch. Tomita likes to refer to these origins as Hawaiian Soul Food. Recipes handed down from generations of families from all over the world, coming to Hawai'i to build a better life for their families and future generations, and brought together by the spirit of Aloha to be side-by-side on one plate and through Da Kitchen, in one restaurant. From these humble roots, Da Kitchen has become a culinary juggernaut in Hawai'i, having won numerous awards, including the prestigious Ilima Award, Hale Aina Award and Aipono Awards for outstanding restaurants in Hawai'i.