Calendar
Explore all of the upcoming programs and events at the Center.
Oct
25
Fri
2019 Japantown Halloween Carnival
Oct 25 @ 6:00 pm – 8:30 pm

2019 Japantown Halloween Carnival
Friday, October 25, 2019
6:00pm – 8:30pm
$7/Person at the Door
Games and prizes, tricks and treats, arts and crafts and goodies to eat!  On October 25th, there's only one place to be: the Halloween Carnival at the Center! $7 admission per person. Bring out the kids for a fun evening including:
Halloween Games and Prizes
Arts and Crafts activities
Bounce House
Haunted Hallway
Cupcake Decorating
Costume Parade and Contest
Be sure to come dressed in your Halloween best! Our costume parade and contest includes prizes for the best in the following categories:
Cutest Costume
Scariest Costume
Most Creative Costume
Best Costume Overall
Most Spirited Group/Family
VOLUNTEER INFORMATION
We're also looking for a few more volunteers to help with:
Decorating the Haunted Hallway with volunteers from Nakayoshi Young Professionals on Thursday, October 24, 5pm-10pm
Assisting during the carnival with the Haunted Hallway, Arts and Crafts Stations, and event cleanup and breakdown, Friday, October 25, 5:30pm-9:30pm
CLICK HERE TO SIGN UP TO VOLUNTEER
Nov
12
Tue
Community Kitchen – November 12, 2019
Nov 12 @ 6:30 pm – 9:00 pm
A shared evening of cooking and dinner with recipes from the community!
Tuesday, November 12, 2019
6:30 p.m. – 9:00 p.m.
$16 for Center Members, $20 for General Public
Register by Tuesday, November 5, 2019
SIGN UP
The Center's Community Kitchen is our ongoing communal dinner program bringing members of community together to learn Japanese and Japanese American family recipes and to share a multi-generational communal dinner. Adapting our Baachan's Kitchen program started in 2016, our Community Kitchen is open to all who want to enjoy and share Japanese home-style cooking while connecting with the community.

November Community Kitchen Menu: Winter Comfort!
Oden (Japanese fish cake stew)
Nasu (Japanese eggplant) Nibitashi
Green Bean Gomae
Basic Sushi Rolls
Pumpkin Mochi Cake
SIGN UP
Dec
21
Sat
Na Leo Hawaiian Holidays Concert
Dec 21 @ 4:00 pm – 5:30 pm

Na Leo Pilimehana (Na Leo) is returning to the Japanese Cultural and Community Center of Northern Califorinia (JCCCNC/the Center) where they performed to a sold-out crowd in 2014 and 2016.  For this benefit Hawaiian Holidays Concert,  Na Leo will perform holiday classics, some of  their popular hits and songs from their new album "Beautiful Day," on Saturday, December 21, 2019.  Concert only and a VIP ticket package is available (see below).  Proceeds from this event will support the Center.
NA LEO PILIMEHANA, which in Hawaiian means "the voices blending together in warmth," is the biggest selling Hawaiian female music group in the World.  Na Leo consists of three childhood friends, Nalani Jenkins, Lehua Kalima and Angela Morales.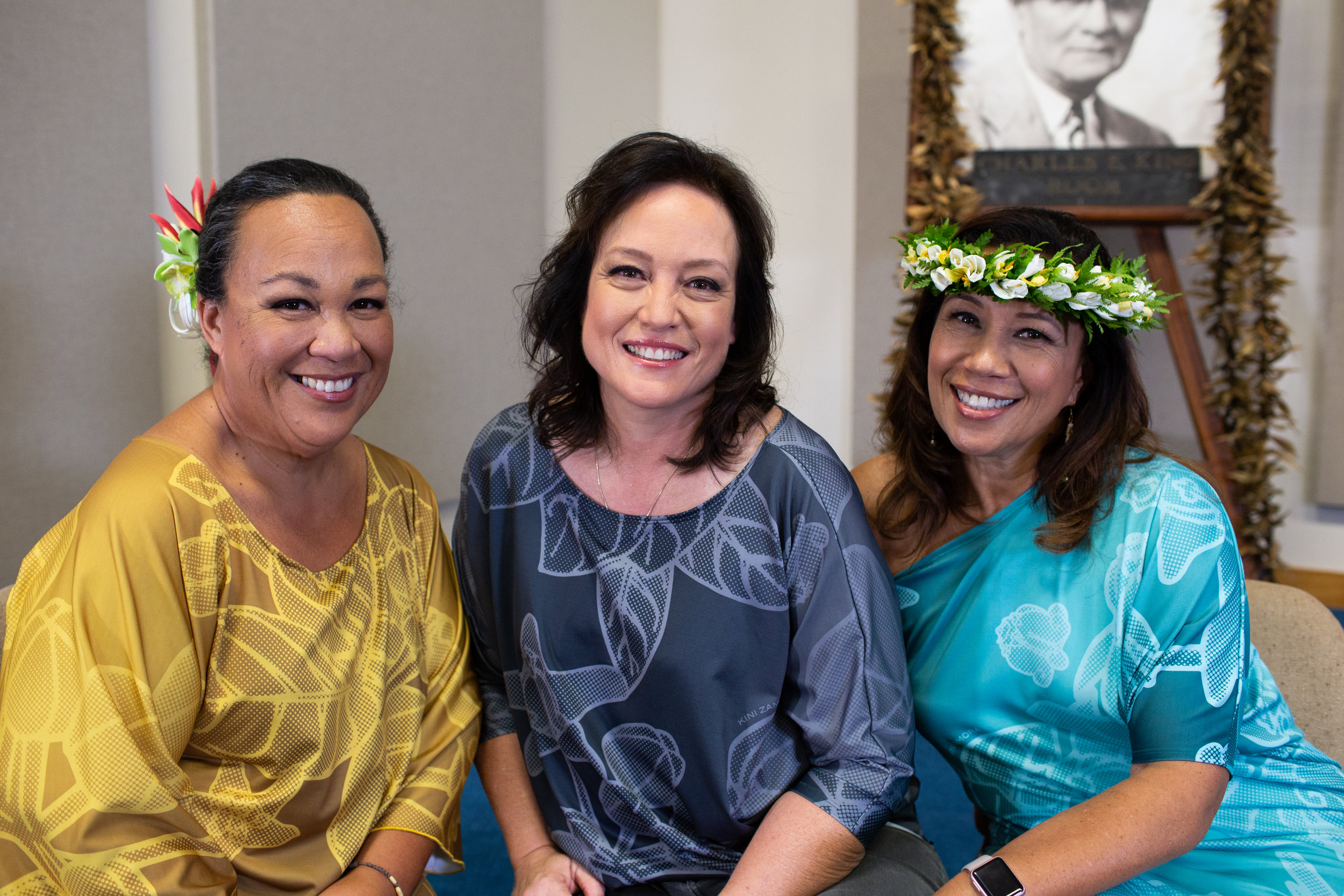 With over 20 #1 hits, 2 national top 25 songs, over 24 CDs and worldwide distribution, Na Leo continues to write, record, and perform for its fans, including several recent tours in Japan, California, and throughout Hawaii. Na Leo is the most recognized music group from the islands with styles ranging from Hawaiian contemporary to pop ballads.
Over the course of their career, the Hawaii Academy of Recording Arts has recognized Na Leo with 23 Na Hoku Hanohano Awards (Hawaii's equivalent to the Grammy), including Song of the Year four times, with their hits: "Saving Forever," "Flying With Angels," "Rest Of Your Life," and their international hit, "I Miss You Hawaii." as well  Album of the Year and Group of the Year.  Earlier this year, Na Leo won Contemporary Album of the Year for Beautiful Day.
Spend this holiday season with Na Leo and invite your friends and family to share the warm sounds of aloha.
Beautiful Day, Na Leo's recently launched CD, and a new holiday collection CD will be sold at the concert.
TICKETS:  (go on sale Wednesday, September 18, 2019)
$110 VIP PACKAGE / $95 JCCCNC Members*
(includes preferred concert seating and VIP reception)
$65 General Admission / $50 JCCCNC Members*
(concert only)
*JCCCNC Members – please call (415) 567-5505 for discount code.
VIP RECEPTION (6:00-7:30 p.m.) featuring a private Meet and Greet with Na Leo, beer/wine and pupus by Les Tomita of Da Kitchen in Maui
Details coming soon!